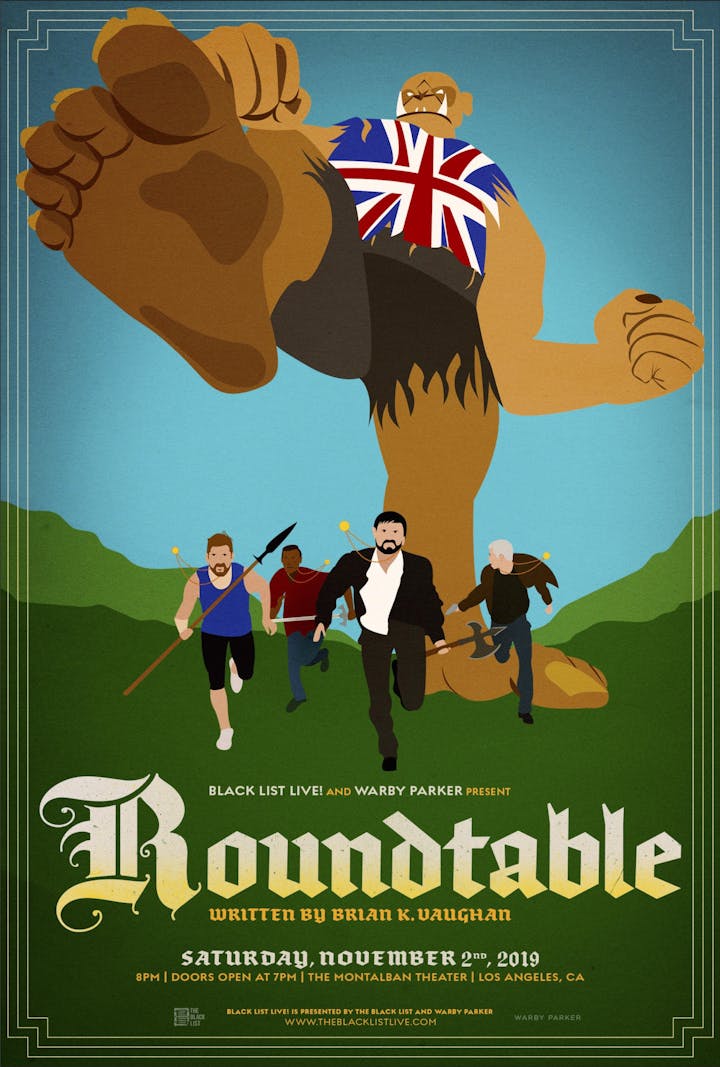 Join us in LA for our last Live Read of 2019!
Black List Live! presents ROUNDTABLE
Written & Directed by Brian K. Vaughan
Starring...
Taran Killam
Tony Hale
Natasha Rothwell
Anthony Carrigan
Jay Pharaoh
Joe Lo Truglio
Lauren Lapkus
Chris Geere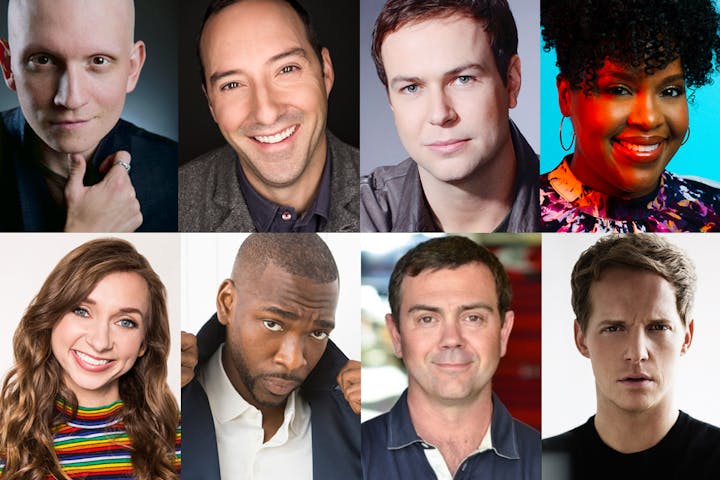 Black List Live! is presented by The Black List and Warby Parker.
Bringing Great Stories to Life
Starring Actors You Know and Love
Unheard Stories. Unforgettable Characters. Unique Writers.
The Black List and Warby Parker invite you to a night out as we bring screenplays to life for the first time ever. Actors you know and love take to the stage to perform these unproduced scripts from the next generation of Hollywood writers—for one night only.
FROM THE 2018 SEASON:
CHARMING by Elliott Owen
A thrice-married, middle-aged alcoholic king (Joel McHale) who was once known throughout the realm as Prince Charming sets out on one last quest to slay a dragon and stumbles into redemption along the way.
JIHOTTIES by Molly Prather
When a pair of stoner BFF's inadvertently end up in Syria after catfishing a terrorist organization, they may be the U.S. Government's last hope at stopping a deadly global threat.
THAT KIND OF A WAR by Ben Schwartz
As comedian Bob Hope (Alan Tudyk) arrives to entertain US troops at the outset of the Korean War, the Chinese army invades, leaving Hope and his writers with one big question: What's funny to guys who just found out they're in World War 3?
You Never Know What Will Happen Live!
The Black List and Warby Parker
Since 2016, Warby Parker has been a proud partner of Black List Live! Through their shared commitment to supporting and honoring writers, Warby Parker is thrilled to help The Black List shine a spotlight on up-and-coming creative talent.